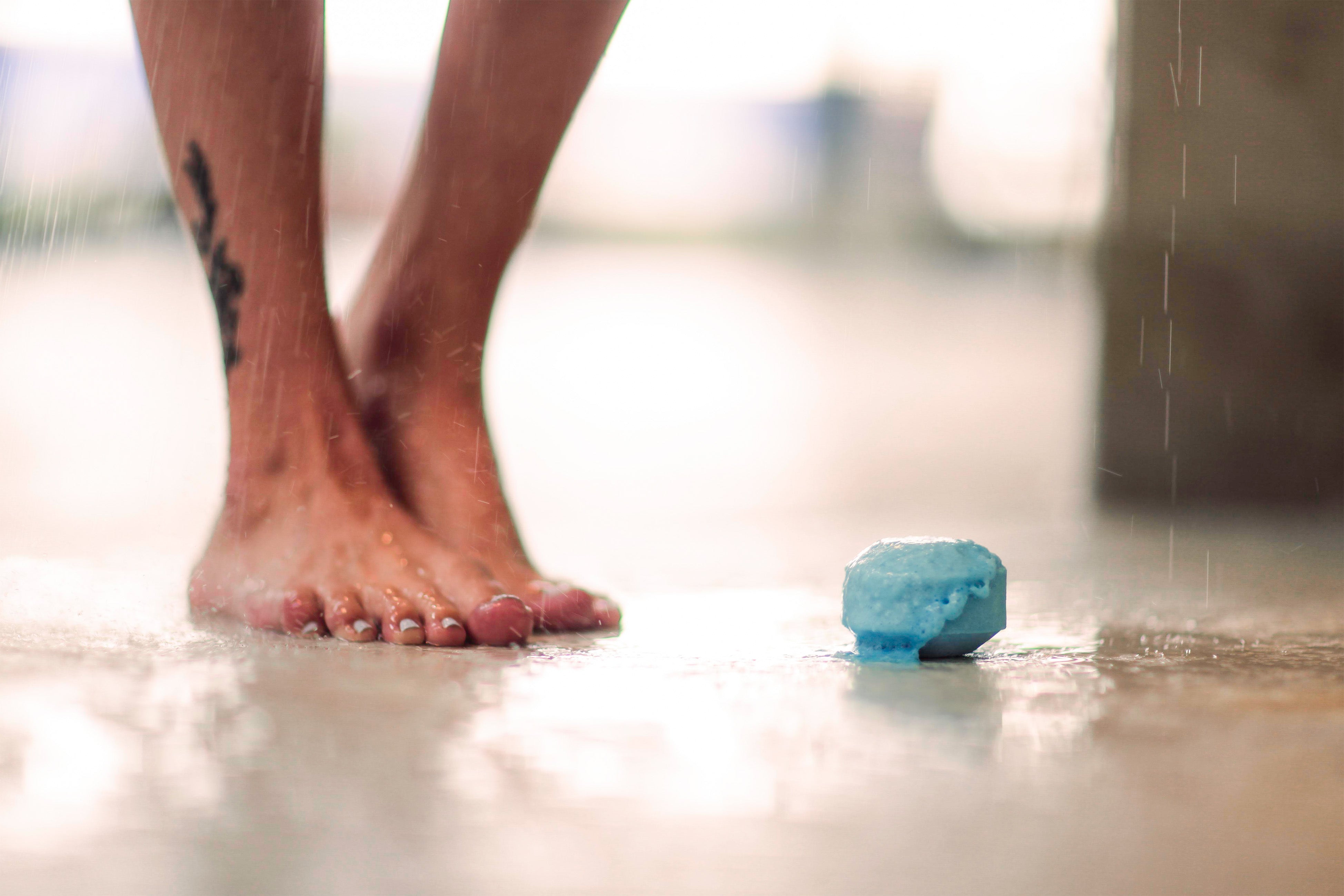 all about our shower steamers
we're going to let you in on a little secret that might surprise you coming from folks who go by bathintentions: we love showers.
it doesn't have to be a choice between the two, of course; self-care should come in as many forms as one can imagine but we thought it would be pretty nifty to harness the power of the shower and take advantage of every opportunity to have an intentional moment of mindfulness—especially if we could make it affordable and effortless. so, we put our thinking (shower) caps on and got to work and we are so excited to offer five unique blends of essential oils with menthol crystals in the form of shower steamers!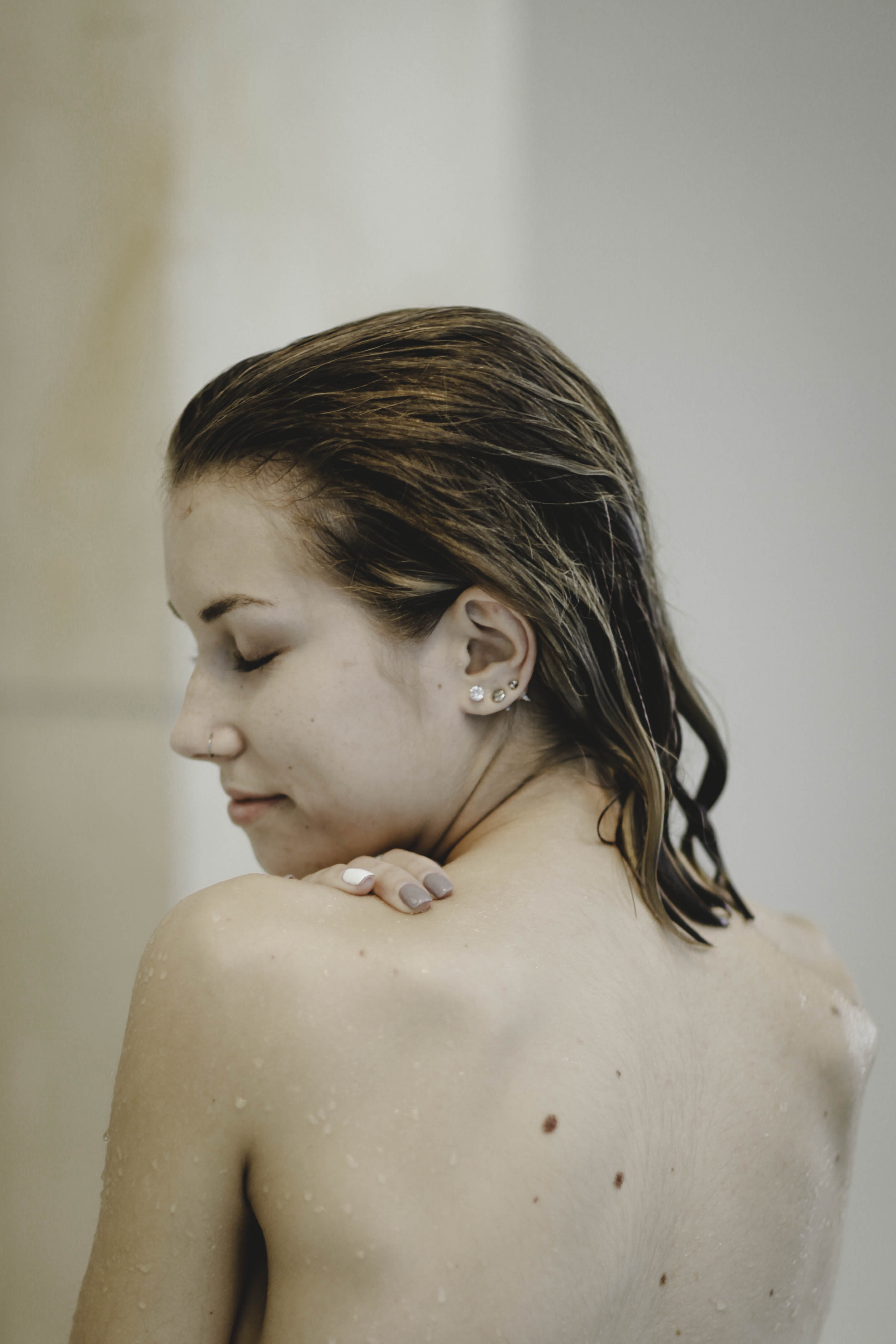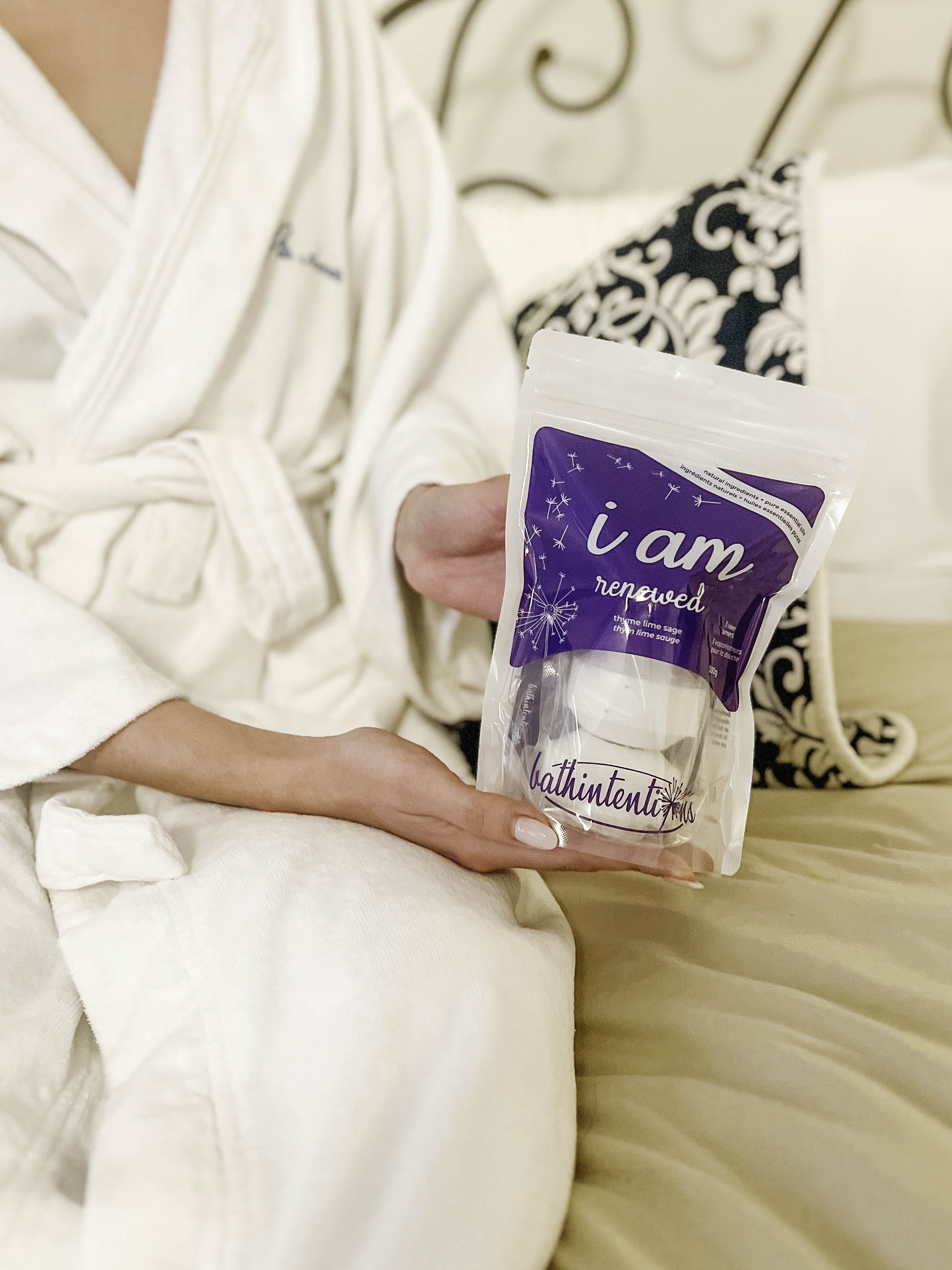 shower steamers are handmade discs designed to dissolve on your shower floor, releasing a gorgeous blend of menthol and essential oils and adding a spa-like vibe to your daily routine.
place a single steamer on the floor of your shower, out of the direct spray and turn your shower time into an intentional experience of deep-breathing and aromatherapy.
how long they last in your shower will depend on the heat of your shower, your shower size and the length of time your shower. they are handcrafted in small batches with natural ingredients that make them safe for you and the environment. 
our shower steamers were initially designed for a one shower use. certain customers described that they used their steamers for a few showers. we thought that that was very cool! different folks will have different set-ups and sensibilities. 
need a full-blown spa experience? crank up the heat on your water and indulge in a long shower you will use the whole thing and feel special. 
just need a quick pick me up? let the water hit the shower steamer then move completely out the spray, you can then store the shower steamer in a dry place between uses. 
this is truly a personal choice. 
you'll probably find the invigorating scent of menthol familiar as menthol crystals are widely used in cosmetics, hair products, lozenges, and of course, in aromatherapy.
harmonizing beautifully with our essential oil blends, menthol crystals have been known to promote easier breathing and temporarily relieve congestion. the cool, refreshing scent of menthol crystals can leave you feeling stimulated and refreshed.
it is not uncommon to occasionally see some frost-like spurs on the surface of shower steamers. fret not, these little spurs are not moldy, nor are they harmful; they're a sign of the recrystallization of menthol crystals. we have chosen to dissolve our menthol crystals in water and not alcohol which can occasionally create this issue. our shower steamers are made fresh to ensure the best quality and customer experience so recrystallization might happen once in the package because it is sealed for product longevity.
bathintentions steamers are purposefully potent because we want you to truly experience the benefits of the ingredients used. this means that they should be handled with care. do not use shower steamers like a bath bomb and simply wash your hands after handling a steamer. you will know it if you forget and rub your eyes or… anywhere else without washing your hands—take our word for it.
what scent is right for me?
we've got five scents to choose from, all of which aim to enhance not only your shower but the rest of your day as well!